May 2023 site update
May. 20, 2023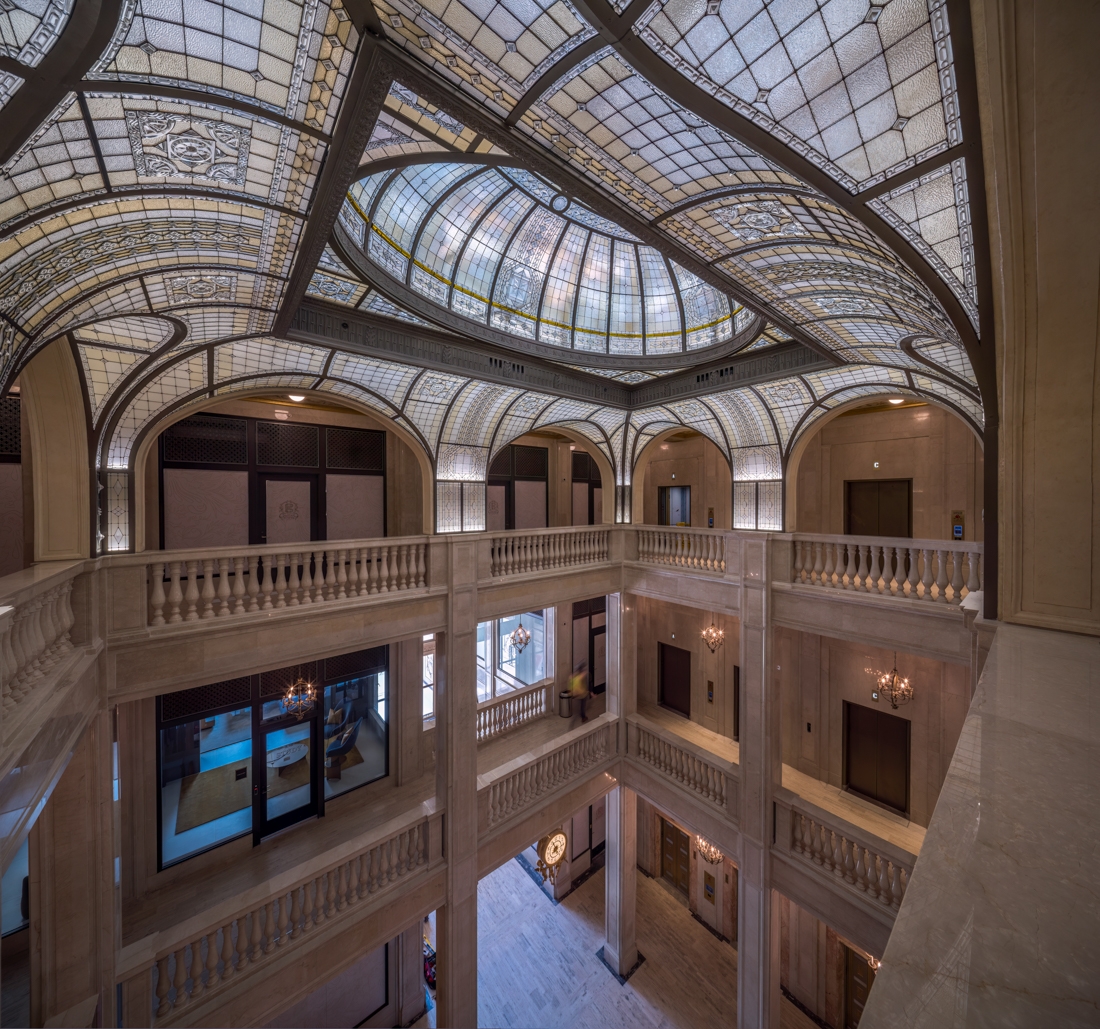 We've got a lot of updates for you this month, as the website continues to see more action this year than I can remember.
Since Helmut Ziewers joined the site as our director of photography in February, we've added 96 buildings, 232 new photo galleries, and nearly 1,700 new photos .
Among those new photos are some from a sneak peek we got at the recently renovated Book Tower. I've seen a lot of jaw-dropping interiors in Detroit, and in my opinion, the restored Book Tower is right up there with the best. You should definitely take a look.
We've also been working on site and accessibility improvements. The biggest is, sadly, still in progress. I had delayed the May update hoping it would be fixed, but we still need a few days. That big update is improving the site on mobile, namely the location filter. We know that more than half of the 30,000+ site visitors we get each month are on mobile, so improving the site's performance for them is our top priority.
We also are working to implement better search filters across the board. As we inch closer to 1,000 total locations, we know we can't have folks scrolling for days to find the buildings they want to learn more about. One of those updates will include filtering by whether a building is still standing versus those that were razed, as well as by physical location, whether downtown or in the neighborhoods, etc. In the interim, we are converting all the profile pictures of locations that no longer stand to black and white to differentiate on the main list.
Our rather ambitious project of documenting many of Detroit's schools continues. The most in-depth addition last month was the S. James Herman School on Tireman. This stunning, unique-looking school was built to serve the kids of the since-razed Herman Gardens. We also dive, briefly, into the infamous public housing project - and the unbelievable scandal that involved the resignation of THREE corrupt Detroit councilmembers. Other significant additions include a history and photos of the since-demolished Scovel Memorial Presbyterian Church, where Henry Ford once prayed.
And it's all made possible by the generous support of our Patreon supporters. Thank you!
Yours in documenting Detroit,
Dan Austin and Helmut Ziewers